Mommy and me Spring Collection:
Back in 2006, a certain fictional fashion editor gave the world one of her immortal full of irony sentences: "Floral? For spring? Groundbreaking". Through today's post, we at Analogias are going to prove Miranda Priestley wrong.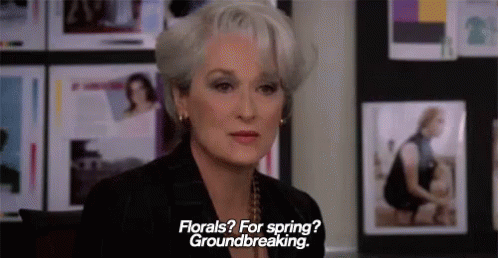 The fashion editor in The Devil Wears Prada, played by the always stunning Meryl Streep, states that there is nothing surprising in depicting or wearing flowers when spring comes. We believe that even floral for spring might not be something original, it is something deeply rooted in human nature, almost like a need to reconnect with the rebirth power of this season.
Back in the Classical Era, the Greek civilization worshiped Chloris as the deity of the floral empire. To honor the always young goddess, huge festivities where held during April, and women would dance and sing in the city streets covered in flowers.
Analogias celebrates the joy of this feminine power, the natural force that brings back blossoming life after the cold months of winter. Our collection of floral print dresses and matching twin sets for mother and daughter are like our particular garden of blooming creativity. And just like a beautiful garden, we love to pamper and take care of it so it brings the most amazing flowers.
One of our favorite flowers is the Bird of Paradise or Strelitzia Reginae, an exuberant and stylized plant which was named after a queen, Charlotte of Mecklenburg-Strelitz. Its exotic origins in South Africa and its link to royalty make of this unique flower a true emblem of sophistication. You can find it in a blue or in a white dress, with a fit-and-flare silhouette and raffle details on the lower part.
No garden would be complete without one of the most powerful and iconic flowers of all time: the Rose. To celebrate its voluptuousness, richness and timeless beauty, we have created a matching set of jacquard dresses, with an exquisite texture of blue and burgundy roses. But if you prefer to combine such beautiful fabric with a delicate white shirt, we have the roses in a marvelous skirt as well, both for woman and girl.
Another option is a total explosion of color, shapes and flowery grace. This textured pencil dress (and empire dress in the girl version) embodies the exquisiteness and charm of the wild flora. A daring choice that offers elegance, originality and positive attitude, all in one.
Finally, we have another way to brighten your own spring with Analogias' flowers. Navigate the Accessories page of our site and you will discover the delicacy of our fabric and lace petals in the fun headbands for girls.
Which is the flower that represents you the best?